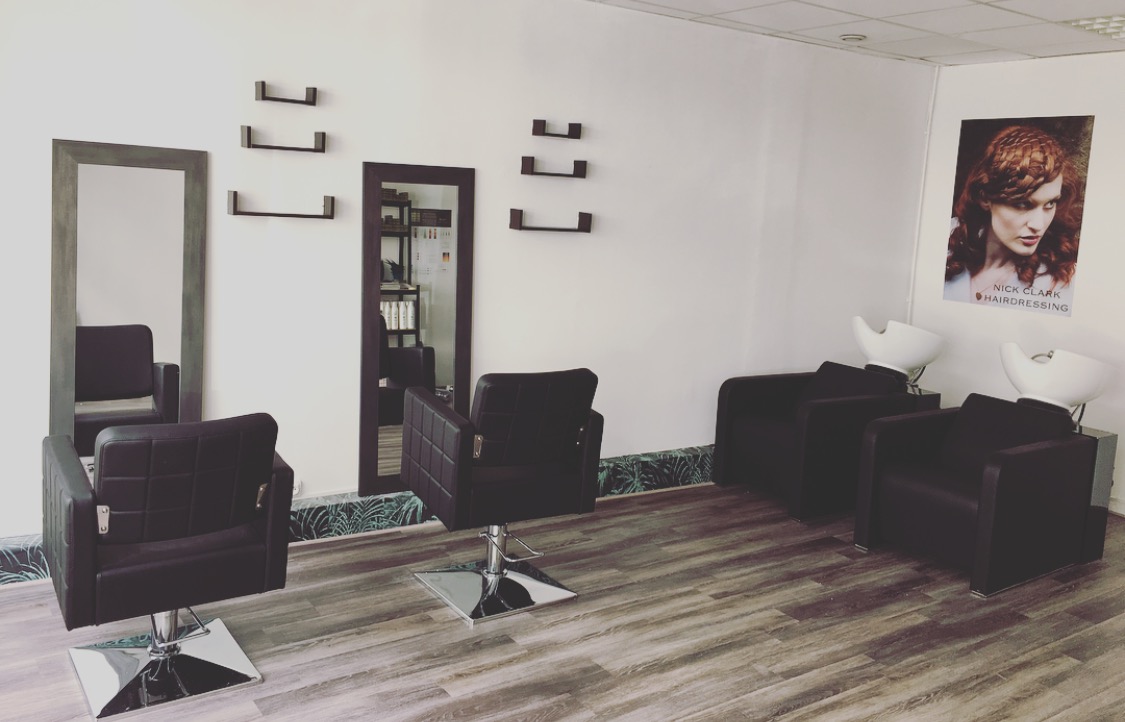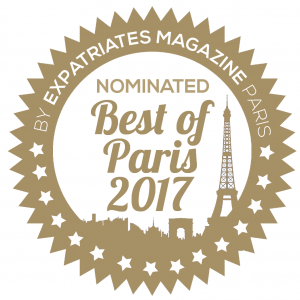 15% off your first appointment (Except student prices)
Pass by today for your Personalised Free Consultation, we look forward to seeing you soon!
Book online today!
THE DELUXE ECO-FRIENDLY SALON YOU'VE ALWAYS WANTED TO FIND..
Hi and a big warm welcome to the salon Nick Clark Hairdressing! An eco-friendly place of creativity, fashion, and most importantly a place of high quality service and Zen without the language barrier! Nick Clark being fluent in English as well as French, wants only that all clients can express confidently their hair needs and goals, with the assurance of being fully understood. He wishes nothing more than for every client to look and feel much better about themselves than what they did when they first intially walked in. With over 13 years experience in the industry, he is confident and prides himself of being able to adapt to everyones hair needs and goals. The salon is also open on Sundays (something that you would rarely see with other salons in Paris) making it easier for you to find an appointment on the weekend.
To make your service that extra special and little bit more complete, it is also possibile to have a facial mask at the same time of your cut or colour, this is an option for Men as well as Woman and both Cut&Blowdry services include a spritz of purfume/aftershave of your choice at the end of the appointment, so not only do you look fantastic, you smell great too!
Nick Clark feels that it's very important to be as eco-friendly and respectful to the planet that we live on at the same time as working in the hairdressing/cosmetic world. Which is why Nick Clark Hairdressing is 200% proud of having printed the "Matter of Trust Association" on it's price cards. This is a fantastic Green Organisation of Eco Enthusiasts, publishing daily tips from how to be greener in your own home, to new information on renewable green energy sources. They also have an absolutely fantastic "Sponge Rafters Projet" which are made from hair that Nick Clark Hairdressing helps donate to, which helps clean up oil spills off the Gulf of Mexico as well as other places in the world, definately an Organisation to check out!
KeraStraight Brazilian BlowDryKeraStraight
Nick Clark Hairdressing has the tremendous honour of being the very first salon in the whole of France to use the prestigious KeraStraight Brazilian Blowdry, this Keratin based Treatment is totally free from phomalohyde as well as having a very unique 'Vapour Capture Technology' which ensures a pleasurable and relaxing no eyes running/stinging appointement. It is perfect for all hair types and textures, Men as well as Women ren-forcing the hair's structure with nano molecules of Keratin, the very protein that your hair is made from, giving your hair fortified strength with that lovely über shine, un-forgetable softness and frizz-free life which lasts up to 4 months when accompanied by the KeraStraight Shampoo + Conditioner.
They have also recently lauched a fantastic award winning product styling range which varies from hydrating hair creams to light weight nourishing oils, which give gorgeous shine and ensures that you get the best from your Kerastraight service. It's a definate 'must' for all of you that have fragile to frizzy hair, and is assured to make your life a lot easier, which is one of the reasons why so many clients love this service.
Cut&Colour
In being the essential back bone of any salon, Nick Clark makes sure that he offers you nothing but the best in terms of hair cutting and colouring technique with over 13 years to back it up. Using the revolutionary I.C.O.N Eco Tech coloration as his permanent hair colouring range, you are assured of having the best in terms of shine, condition, even and long lasting gorgeous hair tonality and your scalp is always nourished, respected and protected.
Thanks to it's revolutionary 90% natural ammonia and paraphenylenediamine(PHP) free formula which consists of soothing extracts of Chamomile, Sunflower and Olive oil, these also combined with super anti-oxydants such as Ginkgo Biloba known for non allergenic properties, scalp protection, and stimulating hair growth and the integrity of the hair in the process. You are assured one of the best colour experiences you have ever had.
Hair cuts are hand crafted with the most deepest of care and analysise to suit face shape, profile and to complement your personality, creating a long lasting texture and shape which is very easy to maintain and suit your every day life. Using the the natural Davines range for styling, you are assured the best in hair care protection, shine and texture. This styling range is completely paraben free and all products are light weight and very nourishing.
Mens
A very important and essential aspect in hairdressing to Nick Clark, like in women's hairdressing, there is a constant evolution in Mens hair textures, styling products, shapes and masculine silhouettes. Nick Clark is here to cater the best form of consultation, product knowledge, personalised scissor over combed graduations for your hair and also your beard, which complement head shape and profile as well as creating the best form of texture to suit your own individual hair style. This comes complete with options of skincare advice and male skin care mask options that can be carried out at the same time as your haircut/colour.
Nick Clark Hairdressing also has a fantastic range of men only hair products formed from natural ingredients at your disposal.


15% off your first appointment (Except student prices)
Pass by today for your Personalised Free Consultation, we look forward to seeing you soon!